4. Nori (A type of Seaweed)
I didn't type Seaweed as the main point because there are many types of Japanese seaweed. Nori is one of them.
Nori is the one that is used in making gunkan sushi and maki (rolls). It is often used as a garnish as well.
1 sheet of nori (2.5g) contains:
10 calories
20mg of sodium
74mg of potassium
1g of carbs
1g of dietary fibre
1g of protein
Vitamins – A (1%), C (8%)
Calcium (4%)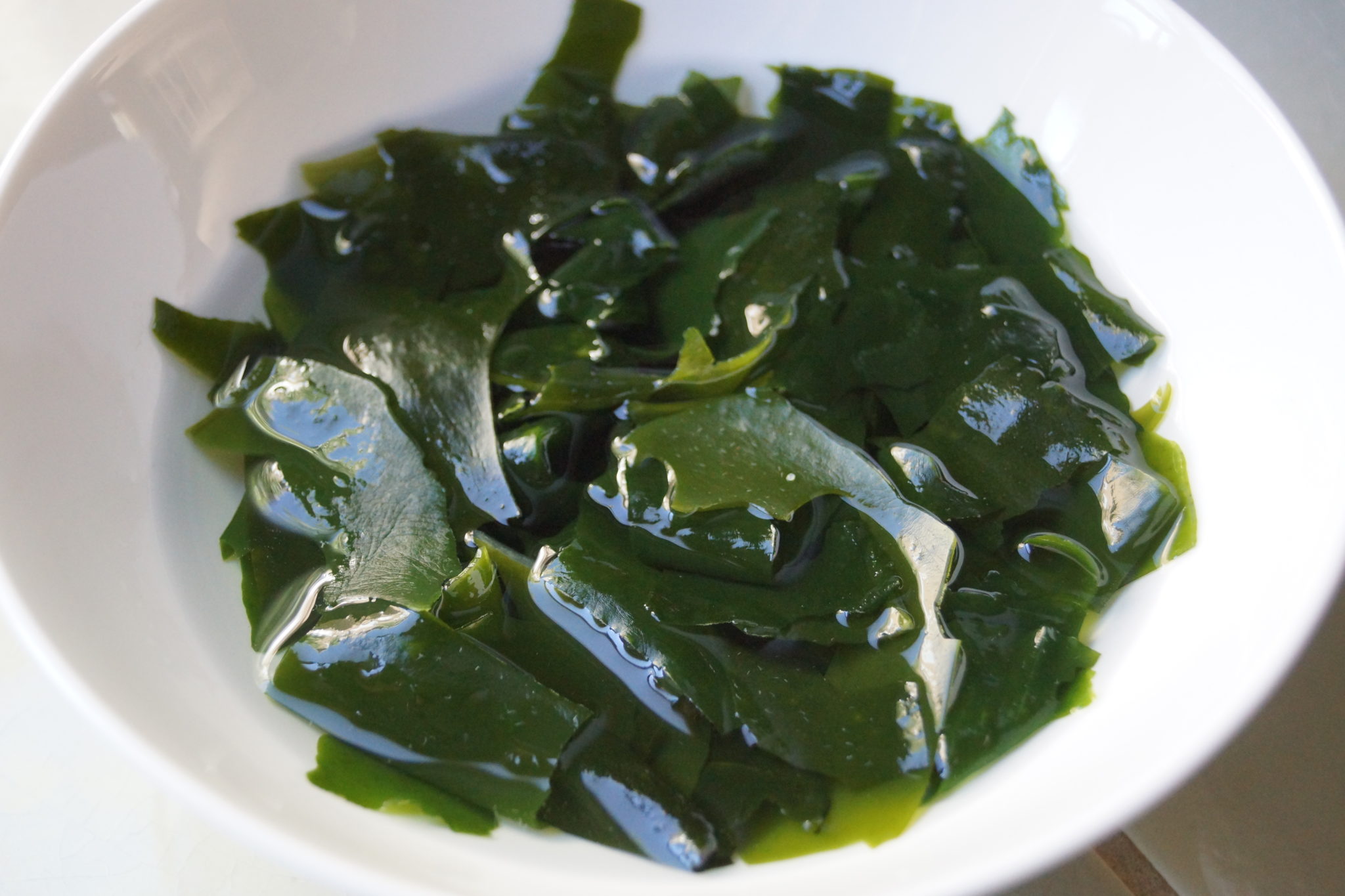 5. Wakame (Another type of Seaweed)
Wakame is another type of seaweed you would often find inside miso soup, at Japanese restaurants.
100g of wakame contains:
50 calories
1,083mg of sodium
181 mg of potassium
10g of carbs
1g of dietary fiber
6g of sugar
1g of protein
6. Konbu (Another type of Seaweed)
Konbu is also known as dried kelp, an essential ingredient in dashi (stock) and sushi rice vinegar (Mixed into the vinegar). The benefits of konbu include weight-loss, detoxification, and blood purification.
100g of konbu:
360 calories
1g of fat
410mg of sodium
30mg of potassium
76g of carbs
2g of dietary fiber
19g of sugar
9g of protein
Calories: 15%
Iron: 15%